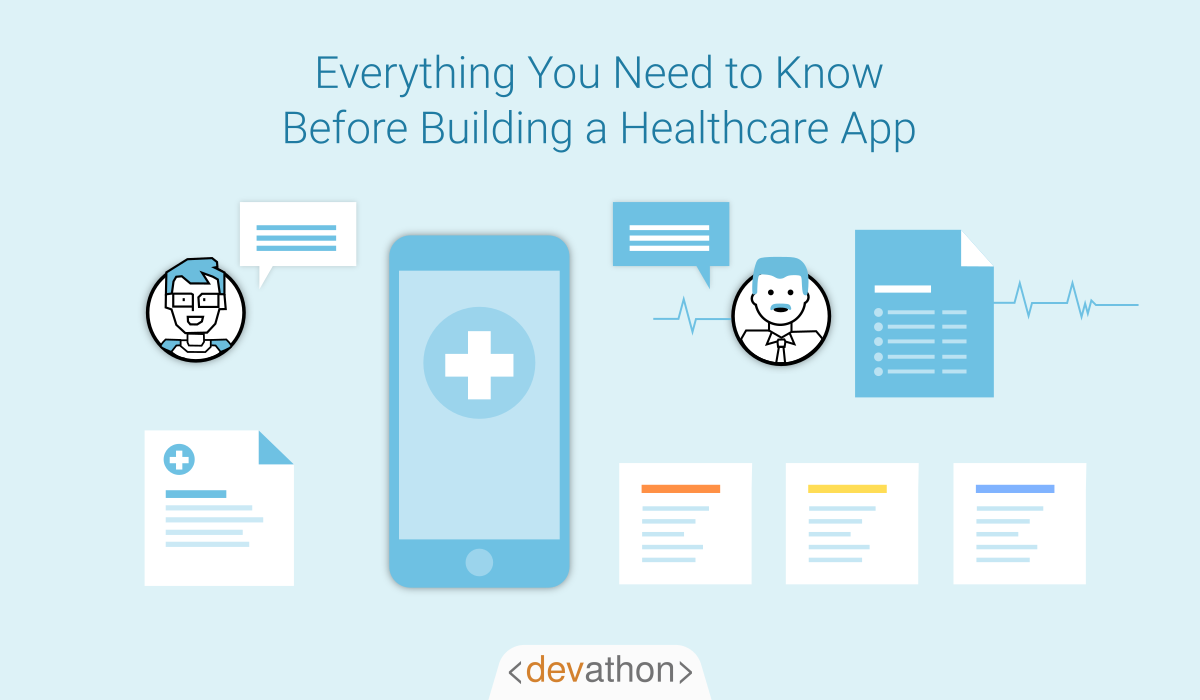 Everything You Need to Know Before Building a Healthcare App
Mobile technology is burgeoning all over the globe. However its effect in the medical and healthcare sector is overwhelming, spurred by the booming healthcare apps, which have become a key role and the new strategic opportunity for healthcare providers looking to offer quality health services to their clients. 
Specifically, healthcare apps help patients to stay healthy and assist physicians deliver care more effectively. This is supported by the fact that research has shown that about 90% of doctors believe that healthcare apps can help improve a patient's health. Not only that, approximately 80% of doctors now use mobile technology to effectively deliver patient care. The global pandemic, COVID-19 has further accelerated the need for the adoption of advanced mobile technology solutions. 
From all this, it's clear that moving on, healthcare providers, medical institutions, hospitals, doctors will increasingly adopt healthcare mobile app development solutions whose growth is projected to keep soaring. Market Data Forecast, the global mobile health market is already expected to reach USD115.6 1 Billion by 2025 from USD 25.17 in 2020.  The same report quotes Harvard Business Review, indicating that Mhealth technology shows satisfactory results in 97% of patients due to new applications and improved quality treatment procedures over devices.
If you are looking to build a healthcare app, this article goes over everything you may need to know about creating a successful healthcare app! 
Let's start from the beginning. 
What are Healthcare Apps?
Healthcare applications are mobile application programs that offer health-related services on smartphones, tablets, PCs, and other communication devices.
Types of Medical Apps and Top Medical Apps
Here are the categories of healthcare apps that are excelling in the healthcare space with examples.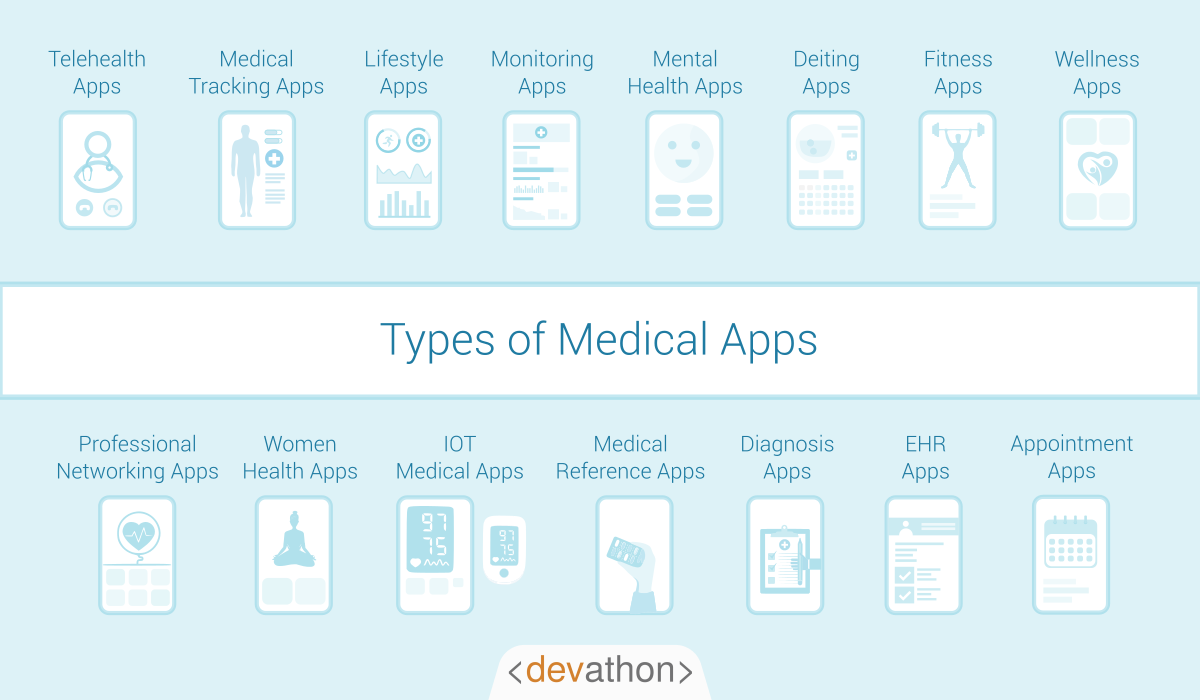 1. Telehealth Mobile Apps
Telehealth apps facilitate on-demand remote healthcare services from doctors without necessarily having to visit healthcare institutions. Similarly, healthcare providers can also monitor patients' health and remotely transmit patient information from various locations.
Editor's Pick: MDLIVE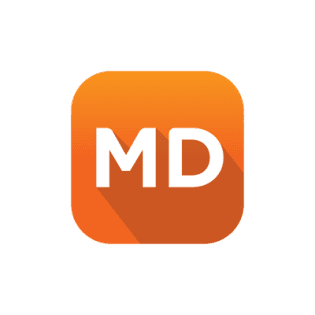 MDLIVE offers fast, easy, and convenient access to licensed and board-certified doctors/physicians for nonemergency and behavioral health issues when your primary care physician isn't available. MDLIVE services are readily available at whatever time and day, with an average consultancy wait time of under 15 minutes.
2. Medical Tracking Apps
These apps help healthcare providers and patients track and manage individual patient health information and medication, among other features.
Editor's Pick: CareZone

CareZone is an all-in-one app that helps doctors, patients, and carers to manage all healthcare aspects in one place. The app allows users to track medical appointments, record symptoms, collect their prescriptions, record doctor's instructions, order refills, set reminders for medications, privately share medical updates, etc.
3. Lifestyle Apps
Increasingly popular, lifestyle app support or help users adjust to the individual aspects that define one's way of life.
Editor's Pick: Remente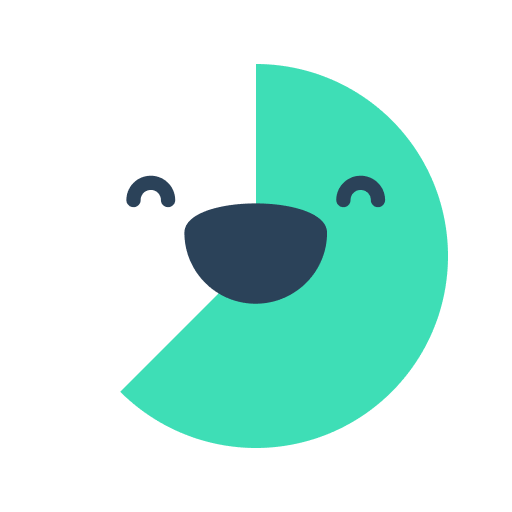 Remente helps you understand where you should focus in life. It acts as your life coach, offering guides, plans, and tips for goal setting so you can develop a sustainable lifestyle, which results in self-awareness, healthy habits, productiveness, motivation, and more balance in life.
4. Monitoring Apps
Monitoring apps lets users keep track of their body fitness and general health.
Editor's Pick: Samsung Health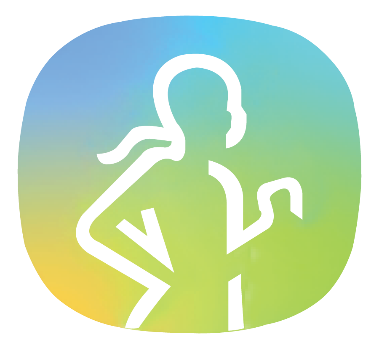 Samsung Health app provides the tools needed to monitor and support a healthy lifestyle plus additional resources, including diet and trackers, a fitness guide, etc.
5. Mental Health Apps 
Mental health apps provide users with mental health issues with access to licensed therapists, psychiatrists, and resources.
Editor's Pick: What's Up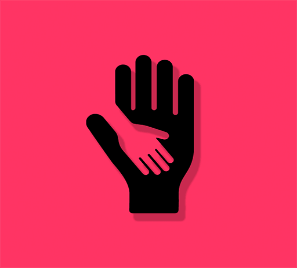 What's up utilizes Cognitive Behavioral Therapy (CBT) and Acceptance Commitment Therapy (ACT) to help users cope with Depression, Anxiety, Stress, and more mental conditions.
6. Dieting Apps
With a dieting app, users can find support, answers, and tools to empower them to manage their diets with the intent to lose, gain, or maintain weight.
Editor's Picks: Lose It!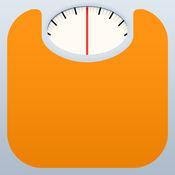 Lose It! is a calorie counting and food diary diet app that helps users stick and track their diet goals to achieve weight loss.
7. Fitness App
Fitness App help users stay on top of their overall health and physical fitness.
Editor's Pick: 8fit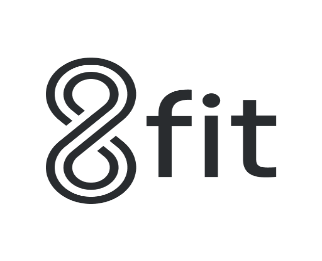 8fit combines on-demand workouts and meal planning. Users can create a personalized fitness program that includes workout routines and a diet planner.
8. Wellness Apps
Wellness helps users pursue daily healthy habits that lead to better physical, mental and spiritual outcomes in their respective environments.
 Editor's Pick: Headspace

Headspace offers guided meditation and mindfulness for its users. Users get to choose from various guided meditations on areas such as stress and anxiety management, sleep, exercise, productivity, and physical health — including short SOS meditations on the go.
9. Professional Networking Apps  
These apps help healthcare professionals find the right networks, connections, and relationships with other health professionals in their field or other related fields.
 Editor's Pick: Medscape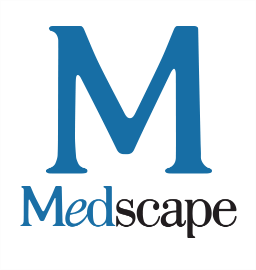 Medscape provides physicians and healthcare professionals with personalized connections and networks on the latest medical news, expert field commentary, drug and disease information, relevant professional education, and CME/CE activities.
10. Women Health Apps
These are apps specifically designed to meet the healthcare needs of women.
 Editor's Pick: Clue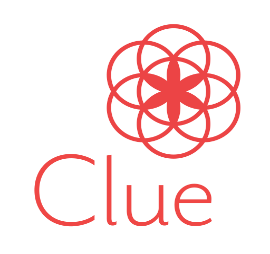 With a period tracker, an accurate menstrual calendar, an ovulation tracker, a pregnancy tracker, among other tracking options, Clue teaches women about their bodies and how to take control of their reproductive health.
11. IoT Medical Apps 
These apps connect medical devices and users to the internet allowing health providers to collect invaluable health data, provide improved healthcare, give extra insight into symptoms and trends, and facilitate remote care while giving patients more control over their lives.
 Editor's Pick: Hinge Health

Hinge Health helps users manage chronic musculoskeletal conditions like back or joint pain. It features a tablet and wearable clap-on sensors to give users live feedback during guided sessions and exercises for which sensor data indicates the progress.
12. Medical Reference Apps
These apps contain medical resources through which medical practitioners can access and refer to questions that pertain to any aspect of healthcare, including research databases, clinical tools, and reference resources.
Editor's Pick: Epocrates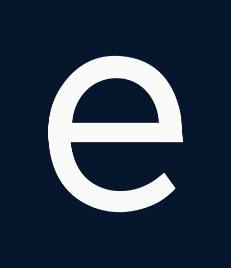 Epocrates helps clinicians look up the compatibility of medicines, calculate doses, and search for alternatives. Other functions of the app include; drug prescribing and safety information, access to guidelines or patient-specific recommendations, drug verification and identification using a pill Identifier, and clinical decision support.
13. Diagnosis Apps 
Diagnosis Apps leverage AI technology alongside interactive questions to help users' access health information and resources to evaluate illness symptoms, possible medical conditions, causes and suggest medication.
 Editor's Pick: Ada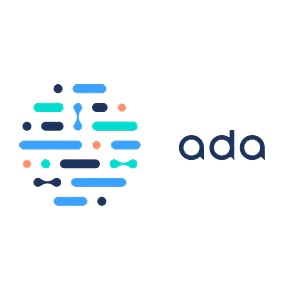 Ada helps its users get expert prediagnosis. It also has a symptom checker that allows users to check for symptoms about various medical conditions highlighting possible causes without booking an appointment.
14. EHR Apps 
EHR apps are designed to provide real-time and secure access to consolidated digital healthcare records from participating health providers, facilitating better healthcare and communication between patients and their doctors.
Editor's Pick: AdvancedMD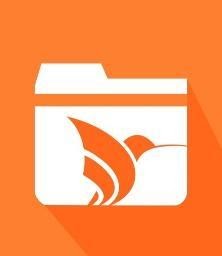 AdvancedMD lets users have seamless data transfers, accurate health records, and an automated workflow via a secure cloud. With it, clinicians and medical staff can quickly and efficiently manage their patients' health system. Additionally, AdvancedMD's integration allows both business and clinical functions to work seamlessly with medical billing software.
15. Doctor Appointment Apps 
Doctor Appointment Apps easily connect users with healthcare providers where they can instantly schedule appointments via the internet.
Editor's Pick: Kry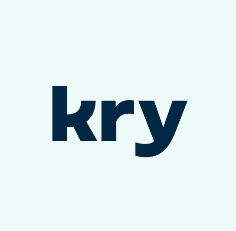 KRY helps its users take care of their physical and mental health. The application allows users to easily book a video appointment with their licensed doctors, physicians, or psychologists – at a time and place convenient for them. Moreover, the app is available in multiple languages and offers drop-in appointments, or users can book one at a specific time.
Steps to Build a Healthcare App
What procedure should you follow when building a healthcare app? Let's take some time and look at the main steps for successful healthcare mobile app development. 

#1: Identify a Gap/ Problem You Want Your New Healthcare App to Solve
Before anything else, effective healthcare mobile app development starts by assessing the market and identifying an existing gap critically. Probably one that other health stakeholders aren't serving. Moreover, you must look into the solutions your competitors are offering and if they're doing suitably. After that, you can easily determine the gap your healthcare app will fill and develop a viable strategy for creating a powerful product that efficiently solves the identified healthcare problem.
#2: Define and Learn More About Your Target Audience
Secondly, a successful  healthcare mobile app development journey should be geared towards a specific audience. You, therefore, need to outline the intended audience for your healthcare app clearly. Healthcare apps can be categorized depending on your target audience:
Doctor-oriented applications that focus on the various needs of healthcare professionals and staff.

Patient-oriented, which mainly focuses on the healthcare needs of patients.
A great way to target your desired audience is to do comprehensive market research and gain a deeper understanding of your audience. Here, you'll get direct user feedback on the requisites needed in your app successful mobile app. Once you successfully settle and identify your target audience's needs, you're also able to narrow down a specific problem that your app will solve. Don't assume that users will love your app without validating it.
 #3: Define What Type of App You'd Like to Build
Remember, when building a healthcare app, you are not just creating any random app— healthcare mobile app development is only successful if you start the process by defining which category your app fits under. It doesn't do you any good to identify a gap in the market that your app cannot adequately address. Before you proceed with building a healthcare app, decide on your specific app type and understand how your solutions will fit into it. Refer to our list above on the various types of healthcare apps and their use cases.
#4: Pick Your App Features
Features positively impact the usefulness, usability, and reputation of your app. Once you have your basic idea of what app you want to build, the target audience, and your app's core purpose, thinking about your app functionalities is the next step. Key app features may include:
Sign-up and login

Onboarding 

Navigation panels and Dashboards 

Patient/doctor portal 

Calendar with available appointment slots

Appointment approval workflow

Real-time chat and video 

Analytics, reporting, and charting 

Tokenization structure for payment portals 

Geolocation 

Search options

Email integration

Push notifications

User feedback buttons

Device hardware access

And more.
As you comprehensively strategize on achieving your app objectives effectively, your healthcare app's ideal features should naturally become apparent. 
#5: Make Key Technology Choices
The next step in regards to building your healthcare app is deciding which devices your app will support. Typical devices include smartphones, tablets, laptops, computers, and wearable devices such as Fitbits and smartwatches, with each device having its strengths and drawbacks. To get the best out of your app, ensure that it supports a majority of these devices.
More importantly, decide on the platforms your app will support—currently, the dominant mobile operating systems Android, IOS, and Windows. Build an app that prioritizes the platform that's available to the majority of your target users-base. With time and results, you can expand to another one. Initially, we talked about conducting broad market research. Such will be resourceful when deciding on your tech choices.
#6: Research Security, Privacy, Compliance, and Other Healthcare App Issues
Security plays a vital role in app development, particularly for healthcare apps. With healthcare applications storing personal and sensitive information, healthcare apps must comply with legislation to protect patients and practitioners. Do your due diligence to learn and adhere to the privacy and compliance regulations and certifications needed for your app. Besides, security information will help you decide the platform best suits your app. Other security issues to look at include:
Your privacy policy

Data encryption on devices

User authentication 

Secure session management

Security updates
#7: Design Your App With Users in Mind
As much as your app fills a gap in the user's life – it also needs to improve the customer experience and encourage them to use it regularly. You need to implement the best development practices to build a standout app design that appeals to the audience. Here are some key pointers to keep in mind:
Simple, smooth, and consistent user pathways and app features

Seamless workflow, rich and personalized experiences via a user-friendly design and interface

Clear, uncluttered screens and an uncomplicated graphic design 

Minimal user interaction points to reduce the cognitive load of your app

Good image resolution

Intuitive and easy navigation

Quick access and delivery of crucial information 

Bright and bold colored schemes

Seamless checkout
#8:Find the Right Development Team to Build Your Healthcare App
Now that you have your app's blueprint in place, it's time to bring your healthcare app to life. While you may opt for an in-house developer, you get a high quality app  by opting for healthcare app development services from a proven development team. Here's why? 
Professional development teams have the right tools, infrastructure, capacity, processes and experience to develop your product. Nevertheless, don't just choose a developer because they are quoting lower prices. You want a quality app, not the cheapest. You also don't want to overstep your budget by fixing another developer's fault. Team up with a healthcare app development company with the right technical skills, expertise, and experience in the healthcare industry. Since healthcare mobile app development is a continuous process, you need a partner who will offer both development and post-development app support.
At Devathon, we're a credible and reputable healthcare app development company with healthcare apps in our portfolio. We provide professional app development services and work with you every step of the way to co-create a custom healthcare app that meets and exceeds your expectations. 
#9: App Testing Before Launch
Lastly, conduct various tests to determine your app's effectiveness. Here, you'll need individuals to use the app. In so doing, your team will get a better sense of how users will react after release. You'll also identify what works and what doesn't. Moreover, with user feedback, and the help of any company that provides healthcare app development services, you can quickly identify and fix bottlenecks and add new functionalities.
Key Features for Successful Healthcare Apps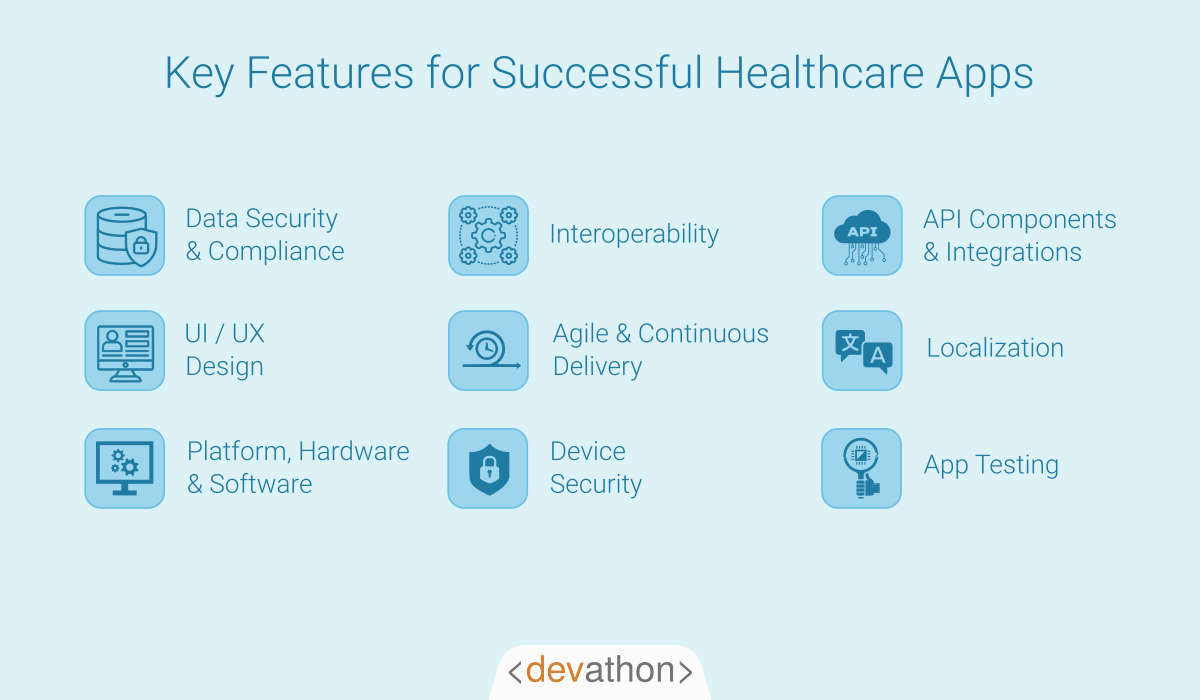 In this section, we'll look at some crucial must-have features to make your app stand out amongst fierce completion.
Data Security and Compliance
Data security is paramount in healthcare mobile app development. Your app must maintain or exceed set security standards and ensure the protection of all sensitive user data. Therefore, a reliable healthcare app development company must center app architecture on the security and privacy standards set out by various governmental bodies. These standards and regulations are meant to keep patient and healthcare provider information private and secure. Failure to comply can lead to a bad reputation, legal action, or financial liability that can amount to millions. Some national laws that govern the collection, use, and disclosure of sensitive data to be aware of are;
The United States
Healthcare apps for the US market that use, transmit or share the Protected Health Information (PHI) of patients must be in full compliance with the Health Insurance Portability and Accountability Act (HIPAA) and the Health Information Technology for Economic and Clinical Health.
The United Kingdom
In the UK, medical apps are governed by the Data Protection Act (DPA 2018).
The European Union
In Europe, medical apps must be compliant with the General Data Protection Regulation (GDPR).
Canada
In Canada, healthcare apps must be compliant Personal Information Protection and Electronic Documents Act (PIPEDA).
Asian Regions
Singapore has the  Personal Data Protection Act (PDPA) that lists the guidelines for data privacy.
UI/UX Design  
Highly successful apps have one thing in common; they're well-designed. UI/UX design is more than how users feel about your app. It's also about having a deep understanding of how users interact and engage with applications. Users dislike spending their time on poorly executed, non-intuitive apps. Creating a compelling and visually attractive UX involves practicing design thinking needs, including fonts, colors, and text, and having a well-thought understanding of your target users' lives and desires. A successful UI approach ensures that users effortlessly perform basic functions on your app and intuitively figure out core functionalities. Study your competitors and stick to experiences that your users already like while improving on their weak points. A great UI/UX that takes your users to a whole new level sets the stage for app success.
Platform, Hardware, and Software
Android, iOS, and other platforms have intuitive interface guidelines that run differently and appeal to different user groups. You need to have complete knowledge about what your target users prefer and app features before you choose a platform best suited for your app.
 You also need to decide if your app will be native, hybrid, or web. This will also determine what set of technologies used for the front-end and back-end app support. Building native applications for each OS will increase development costs significantly. Alternatively, you can utilize cross-platform app development technologies that allow simultaneous app development on different platforms and a single code system. With cross-platform apps, however, some design elements and functionality may be at risk.
Beyond that, your platform will also influence your decisions about your app's monetization strategy. If your monetization strategy heavily relies on in-app purchases, an iOS app may be the most lucrative. If your strategy relies on ad placements, Android might be your best choice.
By looking at your users' device choices, demographics, and the features you want in your app, you already gain some useful knowledge on the best platform for your app.
Interoperability
Interoperability is at the core of building a healthcare app. It facilitates smooth exchange, transfer, and real-time access of information between different healthcare providers, institutions, patients, etc., regardless of the software application/ systems being used. Throughout development, a professional healthcare app development company  must ensure interoperability with both current and future healthcare management systems. In some cases, an app compatibility layer over the existing setup may be required.
Agile and Continuous Delivery
An agile approach ensures that developers have an app ready for release throughout the development cycle. It focuses on keeping the development process lean while creating minimum viable products (MVPs) that undergo several iterations before any step is final. Feedback is then gathered, delivered, and continually implemented. Agile encourages a more dynamic process where there are flexible responses to change. Moreover, it promotes a collaborative culture where everyone works together towards one goal.
Device Security
Research puts Android as a common target for cybercriminals in comparison to iOS. However, that's not to say that IOS or other platforms aren't vulnerable to cyberattacks. They are. Regardless of the development platform, your healthcare app developer should employ the best security practices and deliver a fully secure and difficult-to-crack application.  This comes as Android, IOS, and smartphone manufacturers step up their security measures to protect app users from cyberattacks.
API Components and Integrations
Depending on your app type, you'll need to integrate an API system for data synchronization. APIs take care of syncing your data and ensures that the data is always up-to-date by providing updates. Moreover, your APIs need them to integrate into other device services and applications, so your users aren't performing manual, reiterative tasks. This helps you integrate secure payment systems and leverage information such as location data and more. Lastly, check if your app APIs are open data or closed. Not every API is open to third-parties.
Functionality
Different types of healthcare apps have different functionality. Keenly decide on the primary and secondary functionality you want to integrate into your app. Don't forget that primary functionalities are your application's core. Your app should integrate functionalities that work and of value. Any function that is a liability shouldn't be incorporated. You can check out what your competitors are doing and improve. Other functionalities in healthcare apps include notifications, video calls, geo-location, ordering, payment, trackers reminders, appointment calendars, calculators, etc.
For instance, doctor booking apps should integrate user-friendly registration, communication portals, profile creation, appointment making, online prescriptions, payment, etc.
Readability
Readability focuses on the ease of written content perception and how users can distinguish elements from one another. Your app content should be packed in a clear, legible, and readable layout. Users should be able to comprehend and content they are looking for in quick time. If the content doesn't look clear and digestible to users, they will abandon your app.
 Localization
App localization refers to refining your app to appeal to different geographically specific target markets. If you target both local and international markets, you want to make sure that your app is as usable and appealing to users outside your country as it is within. Design your app with a flexible layout that can work in any locale.
Efficiency
Successful apps are built around top performance, responsiveness, usability, and efficiency. Users want an app that provides a smooth and seamless experience. Slow, unresponsive apps lead to user frustration, negative reviews, and ultimately failure. The best way to achieve efficiency with a health app is to search for professional healthcare app development services near you. 
Basically, your app should have a quick launch time and performance, streamlined app utilities, accurate notifications, and a smooth onboarding process. Don't forget seamless and comprehensive functionalities. Beyond that, it should flawlessly run in the background, minimize unnecessary memory and battery consumption, and easily integrate with other device services.
App Testing
A study by Blancco notes that 58% of iOS apps that crash do so because they weren't tested properly. Users have extremely high expectations for app quality, functionality, and performance.  Thoroughly test your app, preferably with your target audience, using a comprehensive and well-documented process to ensure that your application is quality assured and market-ready. Above all, listen to user feedback and improve on weaknesses. Testing will provide insight on whether your app will provide a return on investment. If you don't have any expert to help test your app, always check out for available healthcare app development services. 
If your app isn't properly tested, bugs and other technical issues will impact user experience. Furthermore, it might be prone to crashing, which will drive users away.
How Much Does It Cost to Create a Healthcare App?
The cost of developing a healthcare app varies significantly based on the task at hand, among other factors. A healthcare app development company should quote the estimated costs subject to an in-depth analysis of your requirements, time projected on app creation, features, complexity, and the app's objectives. Altogether, development costs for a high-quality healthcare app can range from anywhere between $25,000 to  $150,000 or more, depending on your product needs.
The Future of Healthcare Apps
From the start, the versatility of healthcare apps has profoundly influenced the healthcare industry. Today, healthcare is available at our fingertips when, where and how we need it. Despite their growing influence, end-users need to understand that healthcare apps don't entirely replace in-person treatment, check-ups, and health education. End-users should, therefore, physically report to health professionals when necessary.
That said, healthcare organizations that adopt healthcare apps in their workflow are likely to experience a much higher level of success and penetration in the healthcare market, given today's digital-savvy consumers. McKinsey & Company reports that health providers see a surge in patients online than they did before COVID-19. Medical Economics further notes that 83% of patients expect to use telemedicine after the pandemic indicating the massive shift to digital healthcare.
Finally, with the adoption and integration of cutting-edge technology like AI, Machine Learning, Blockchain, and more capabilities, the healthcare app space will continue to grow, impact lives and unlock new possibilities for the healthcare profession. Possibly, healthcare apps may go on to dictate the future of healthcare.
Final Thoughts
As healthcare apps continue to assert their dominance across the globe, their possibilities are endless. From enhanced convenience and access to care, a more efficient healthcare system, and better patient outcomes, these apps are the future of healthcare delivery. 
Are you looking to get your App built? Contact us at hello@devathon.com or visit our website Devathon to find out how we can breathe life into your vision with beautiful designs, quality development, and continuous testing.