As an entrepreneur, your biggest important resource is time. While a quick internet search will yield a wealth of rules and ideas for developing a flawless design, separating the valuable material from the noise is a difficult process. After a direct personal experience with this, we developed a thorough mobile application design guide that would act as the sole template you require in your goal of building a standout app. Web development companies look for the strength of any mobile app design before selecting them in their development team.
Mobile App Design: Points To Be Kept In Mind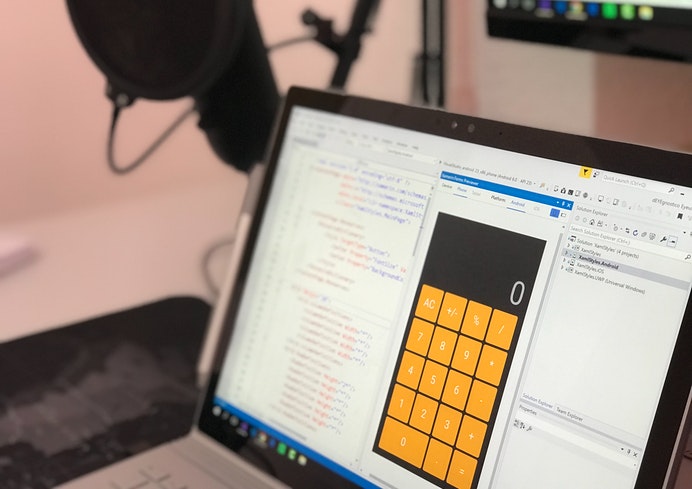 Designing, usability testing, gathering input out of a diverse team (UX/UI/developers/marketers), analyzing adaptive possibilities, and meticulously implementing the newest mobile design concepts are all components of the entire application design standards.
The most often neglected concerns throughout the application design process include empty state (the absence of a consumer-friendly UI if no information is available), incoherent graphical elements, and confusing mobility.
Every mobile development guide would've been inadequate if it did not cover the fundamental UX concepts, such as Hick's Law, Parkinson's Law, the KISS principle, color theory, and cognitive load management.
Step-By-Step Guide For Mobile App Design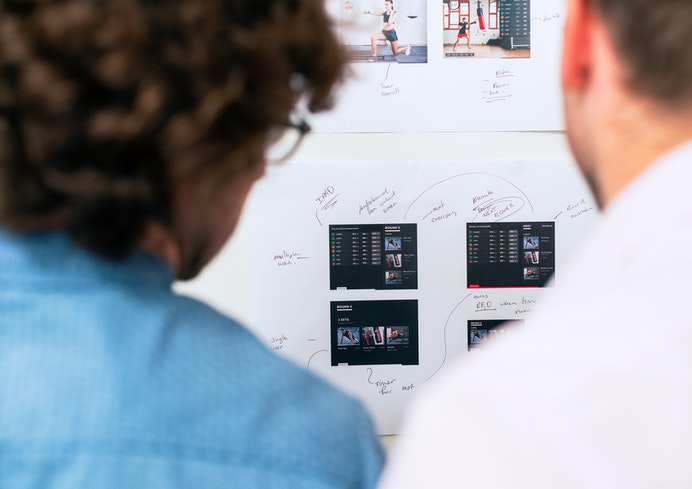 Step 1: The significance of usability tests in the app development process
There seems to be no method to enumerate all of the steps in the mobile application design process without noting user tests. Usability testing is at the core of the app development process. The above concept cannot be reiterated sufficiently.
Throughout usability testing, actual people are given a sample of the application to examine. User comments and problem areas are recorded, then the next version of the model is created as a result. It is a simple and inexpensive way to assess the app's layout and functioning so that designers and developers may optimize this even further.
Step 2: App design is not a one-man job
Successful mobile apps are the product of a diverse team's joint efforts. The perfect team includes investigation, graphic elements, user interface (UI), user experience (UX), programming, and promotional tools. Entrepreneurs are frequently enticed to begin creating the app themselves. It is a near-certain formula for calamity.
Hiring a professional staff is the greatest method for an entrepreneur. A UI/UX designer, a software programmer, and an advertising specialist are all required for a great team. This team will help you get started and develop an inaugural version of the app with the minimum level of functionality (also called the MVP).
In the parts that follow, we shall have a look at the complex app design process, which requires extensive design and implementation. Many web development companies look for the above point when choosing an app designer for their company.
Step 3: Stay current on App design and development trends
The fast advancement of technology cannot be slowed. It might be difficult to grasp and stay up with current events at times. With such strong competition in the app industry, app designers face a significant hurdle. Being out of touch with current events might lead to a significant loss of money. Users have a plethora of alternatives to pick from, but they'll only select the most recent and effective answer to their issue.
5G technology is no longer a pipe dream. The implementation has indeed begun. According to GSMA research, by 2025, about 4 billion devices will be connected to the 5G network. That contributes to more than 15% of the world's total.
The introduction of 5G is a complete game shift for mobile applications. Even more economical AR (Augmented Reality) and VR (Virtual Reality) apps will develop, with blisteringly high rates of speed and exceedingly low delays. It would also be able to provide use cases that are currently difficult to support on the present LTE 4G infrastructure.
Step 4: Create with the user in mind
Don't get caught up in the trap of introducing even more functionalities while developing your app. Trying to put the user first is a fantastic way to produce a useful app, and this differs greatly depending on if you're constructing a chatbot, a marketplace app, or trading and investing app. Whenever you contemplate the average consumer, you realise that an app should be useful and simple to use.
Begin to ask yourself questions such as, "Who is my user?" What else are their issues, and how would I help them? Connect them now and with your app's business goals. Once you've created anything, put it through its paces with a user and assess it. Being informed of the most recent market trends also aids in the process of producing anything which provides the most value to its customers.
After all, a trend is apparent because of widespread consumer approval. Nowadays, consumers want applications to conduct the necessary activities in the background rather than working hard by clicking buttons or walking through a lengthy flow. In this scenario, the consumer just doesn't want their smartphone to send information to other devices; it simply 'keeps happening.'
Step 5: Analyze and employ the science
The app design has changed at a breakneck rate. We want to remind our readers on a regular basis that a great app design offers some value for the user. It is a concept that is intended to evolve and depends on much more than simply bright colours and movements. It is critical to go into real science and learn how you may enhance your design.
This phase provides valuable insight into the science of app design and how it may be utilized to achieve remarkable results.
NOTE: The application design phases we explain in our mobile app design guide are numbered just for your convenience and are not ranked in order of significance.
Step 6: Improvising The In-App Experience
Designers will often focus on the app's full or inhabited design and overlook the app's bare, initial design that the new user meets. There are several approaches that may be taken to make this empty condition more meaningful. A guided tour of the app might be a great location for the user to start. In other situations, providing a customizable sample entry (such as a fake item in an e-commerce software) can be very useful to the user.
Taking this into account, the greeting letter sent to the user ought to be brief and include a very good call-to-action.
Step 7: Make Your Design Future-proof
Evolution is unavoidable and unstoppable. Make your design adaptable enough just to accommodate future modifications, even if it implies a slight increase in initial app development expenses. This should stay relevant and provide value to the user.
This is true throughout the whole custom app development process, whether it is the concept, designing, or programming phase. The phrases used throughout the application have a huge influence. Resist using terms that are difficult to comprehend and omitting unneeded information.
The finest chronology and patterns are those that are simple for your customer to learn. It is just not worth attempting to replicate an existing design. You may undoubtedly draw inspiration from the finest of the greatest, but duplicating is strictly prohibited.
Each app is distinct in its own way. Only you are aware of the exact use case you want to engage and the benefit you want to give. Other designs will not be able to provide the user with the value you want. In the end, the benefits of developing a distinct design for your app are well worth the effort and money invested.
Mobile App Design Guide: Conclusion
You're one step closer to having the app you want. Please remember that when it comes to designing, it is a broad discipline. While we have mentioned certain principles and techniques, the best designs may not necessarily use them all. Apple and Google's mobile application design standards, for example, are only useful to a limited extent. Solving a unique use case frequently leads to a fresh and inventive design. Never be scared to try new things as you never know what great product you could wind up making.