How to start an electric scooter facility/fleet in a university campus/IT park (or) rental business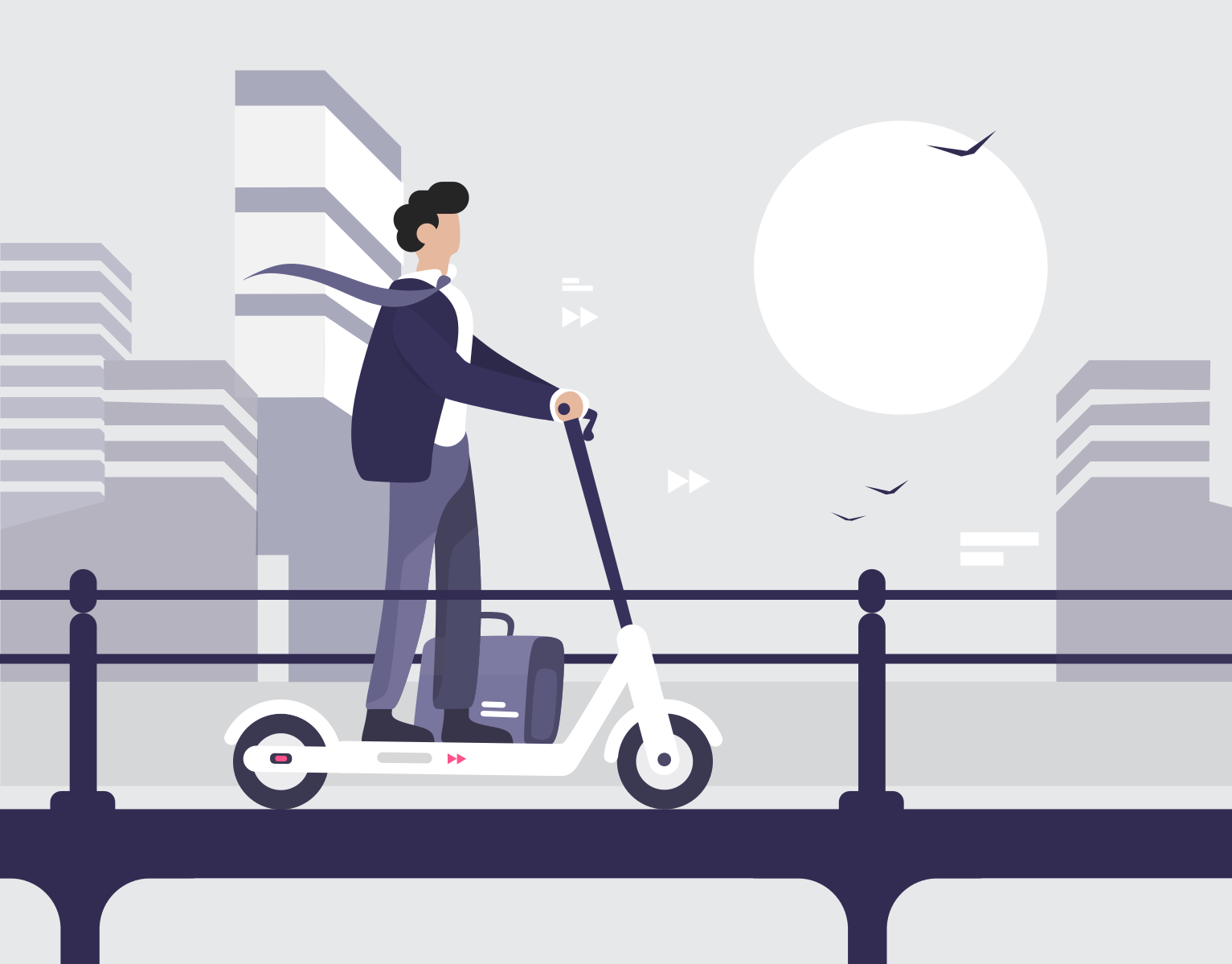 Are you leading an organization that has a large campus, e.g., a large university? You are probably thinking of introducing an electric scooter/bicycle fleet on the campus, and why wouldn't you?
Introducing micro-mobility in your campus with the help of such a fleet would help the people on the campus significantly. People would save money since they don't need to use a car for a short distance. Your campus will see a drastic reduction in congestion, moreover, its carbon footprint will reduce.
Micro-mobility is relatively new though and you would need help. You would need to select an appropriate fleet of vehicles. The people on your campus would need to find electric scooters or electric bikes for commuting, and you need to provide a solution for this.
To be more specific, you need a short-term electric bike rental app. With such an app, you will be able to easily offer micro-mobility to the people on the campus. We at Devathon have built Autorent exactly for this.
What does Autorent do and how can it help you? How does it enable you to introduce micro-mobility on your campus? We explain these in this article, however, we will touch upon a few basics first.
Micro-mobility: What it is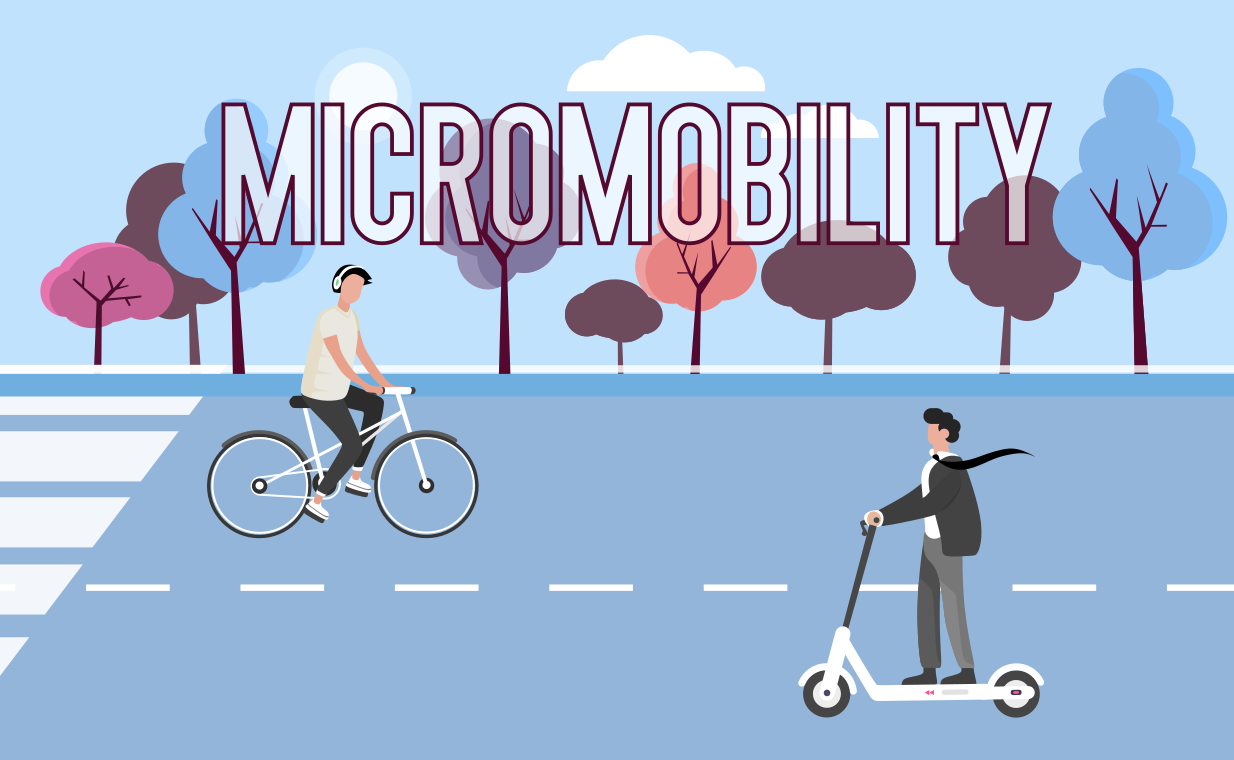 You are probably thinking about micro-mobility relatively recently, aren't you? A few relevant insights about it could help you to better appreciate its importance.
Micro-mobility is a new trend in transportation, and it uses vehicles that are considerably smaller than cars. Electric scooters (e-scooters) and electric bikes (e-bikes) are the most popular forms of micro-mobility, however, there are also e-unicycles and e-skateboards.
You might have already seen e-scooters, which are kick scooters that come with a motor. Thanks to its motor, an e-scooter can achieve a speed of up to 20 km/h. On the other hand, e-bikes are popular in China and Japan, and they come with a motor, and you can reach a speed of 40 km/h.
You obviously can't use these vehicles for very long commutes, however, what if you need to travel a short distance? Even if you have a reasonable public transport facility in the city, it might not cover the route you need to take. Take the example of a large university campus. Such a campus is often at a considerable distance from the central business district of the city where it's located. While public transport facilities may serve the central business district, they wouldn't serve this large campus. Currently, many people drive their cars even for short distances.
As you know, that brings its own set of challenges. Vehicular traffic adds significantly to pollution, moreover, finding a parking spot can be hard in crowded urban districts.
Well, you can reduce your carbon footprint if you use an electric car. However, electric cars are still new, and many countries are still building the necessary infrastructure for them. Your large campus might not have the necessary infrastructure for them either. Presently, electric cars don't represent a viable option in most geographies.
As a result, you need to buy and maintain a car even if your commute is short. In addition to dealing with parking problems, you need to spend significantly on your car.
All of these factors have combined to make people sit up and think seriously about cars. Many people are now seriously considering whether a car is really the best option even if they have to commute only a short distance.
This is where micro-mobility enters the picture. When you commute a short distance regularly, e-scooters or e-bikes are viable options. You limit your carbon footprints and you cut costs!
Businesses have seen this shift in thinking, and e-scooter companies like Lime and Bird have entered this field in a big way. They let you rent e-scooters by the minute. On the other hand, start-ups like Jump and Lyft have entered the e-bike market.
Think of your campus now! The people there might need to travel short distances within the campus, and e-scooters can really help them.
How micro-mobility can benefit you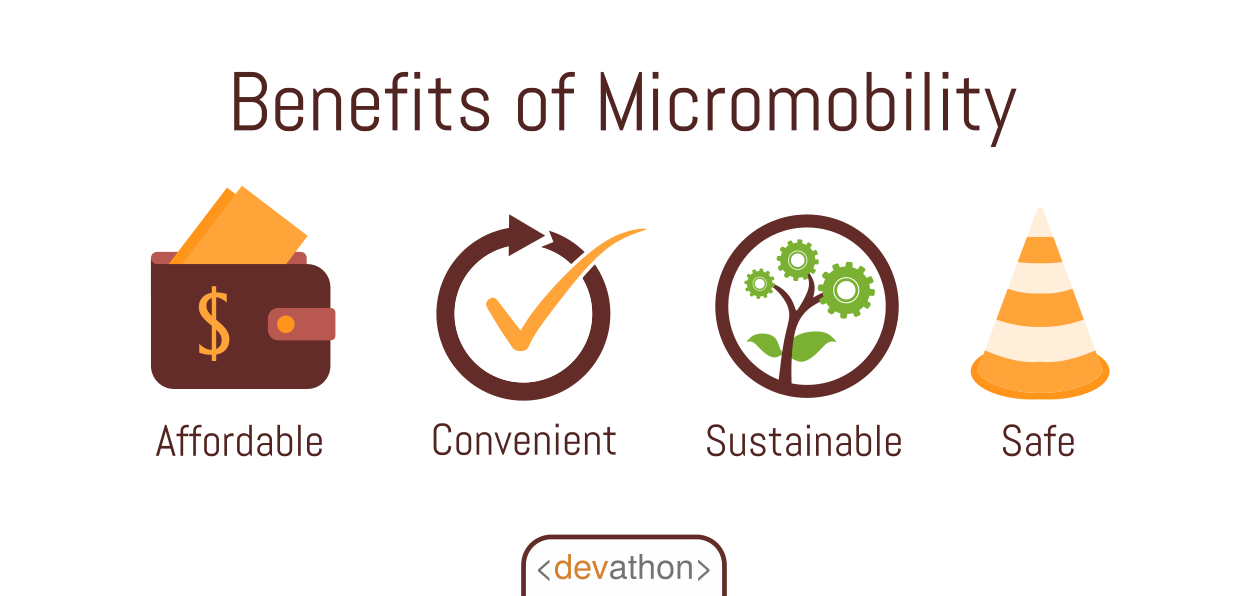 What advantages can you get from micro-mobility? Let's take a deeper look into this question.
Micro-mobility can offer several advantages to the people on your campus, e.g.:
Affordability: Shared e-scooters are cheaper than other mass transportation options. Remember that the people on your campus will use them on a shared basis, and they will pay for their short commutes only. Well, depending on your operating model, you might even let them use shared e-scooters or e-bikes for free!

Convenience: Users don't need to worry about finding parking spots for shared e-scooters since these are small. They can easily travel from point A to point B on your campus with the help of these e-scooters.

Environmentally sustainable: Shared e-scooters reduce the carbon footprint, moreover, they decongest the roads. Statistics from the pilot programs in cities like Portland and Denver

show

impressive gains around this key aspect.

Safety: This one's obvious, isn't it? When people on your campus use small e-scooters or e-bikes instead of cars, the problem of overspeeding will disappear. you will see fewer accidents.
Business models: What should you consider before introducing micro-mobility on your campus
By now, you surely see the benefits of introducing a micro-mobility solution on your campus, don't you? However, you also need to think of a viable business model before introducing it.
Consider the following parameters when you design such a business model:
The kind of vehicle you will use, e.g., e-scooters, e-bikes, etc.

Your vehicle acquisition costs;

The usage of these vehicles, i.e., how many trips you foresee per day;

How much fixed-fee you should charge per ride;

The variable fee, i.e., dollars per ride minute;

The cost of charging infrastructure;

City-permit fees;

Credit-card fees;

Insurance costs;

Repair and maintenance costs;

Customer support costs;

Your costs and revenue estimates;

How much time you will need to break-even.
What kind of revenues and costs are we looking at? The "Can I Kick It?" website offers a broad range of figures that might interest you. These figures are as follows:
Your revenue depends on the number of rides per day. While geographies like New Zealand and Tel Aviv (Israel) may see up to 10 rides per day, some geographies might see only 2 rides per day. You can assume a range of 2-12 rides per day.

While the price per ride may vary within a range of $3 to $6, you can assume a revenue of $5.50 per ride.

Assuming 3 rides per day, your revenue is $16.50 per day.

An e-scooter may cost you between $400 and $1,000, and you can get a reasonable one at $500.

A scooter may last between 1 to 1.5 years, and you can assume a life span of 15 months.

You need to spread the price of the e-scooter through its life span, which amounts to $1.1 per day.

With the charging cost of $5 per day, your expenses per scooter per day amounts to $6.1.

Note that this doesn't include costs of permit and insurance, which vary widely across geographies.

You make a profit of $10.4 per day.

With a fleet of 100 e-scooters, your yearly profit is $379,600.
Note that a McKinsey study estimates the following market potential for micro-mobility by 2030:
In the US, this market could be between $200 billion and $300 billion;

The micro-mobility market in Europe could be between $100 billion and $150 billion;

The Chinese micro-mobility market could be between $30 billion and $50 billion.
Planning a micro-mobility implementation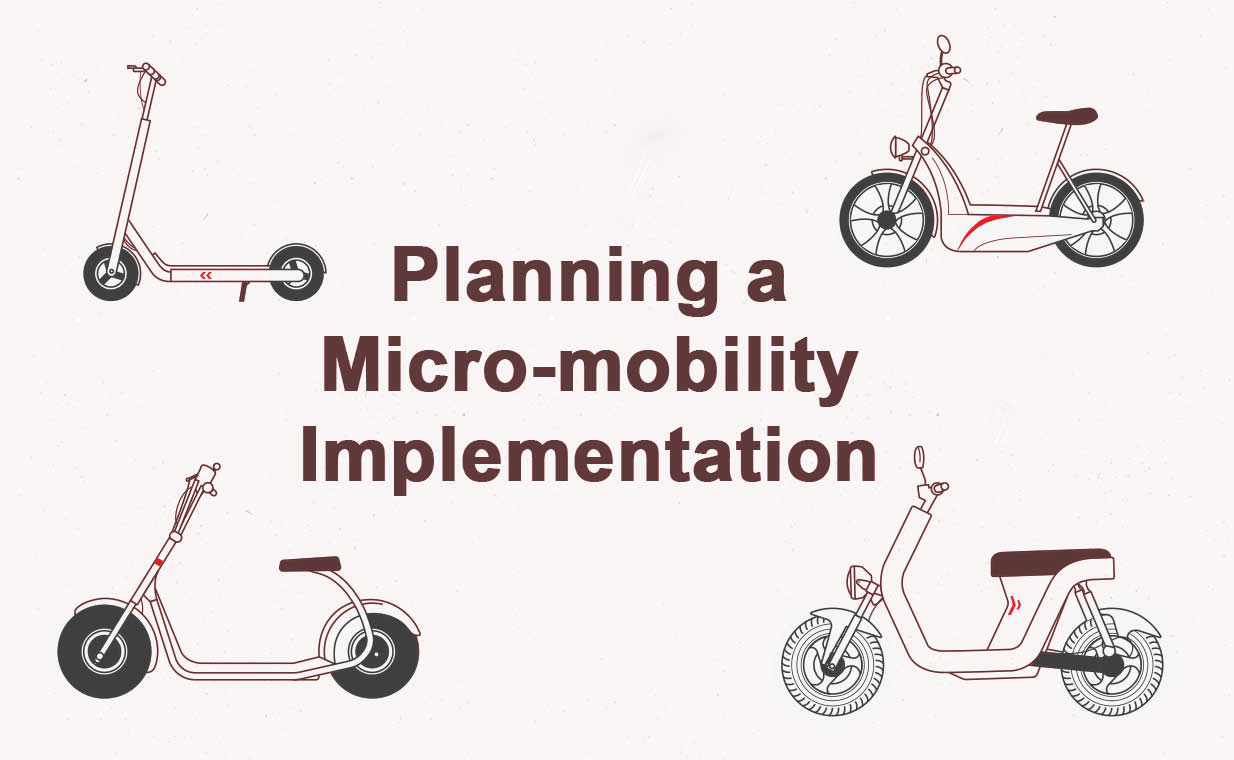 You are now probably thinking about how to implement a micro-mobility solution on your campus, aren't you? For this, you need to plan meticulously.
The following information helps you understand the steps involved to plan and implement a micro-mobility.
Choosing the right vehicle, hardware and technology are very crucial to effectively implement your micro-mobility, it can be a rental business (or) for a campus/university facility. There are some factors that affect your decision to choose a vehicle like geography, competition, budget, and regulations. Here is the list of electric vehicle recommendations, some of them are from the popular electric vehicle manufacturers and some are affordable best buy's. Let's take a look:
M Pro by Acton

eScooter by Okai

KickScooter MAX by Segway

Billy eBike

Genze 200 series e-Bike
To track the rental vehicles and charge users accordingly, it is necessary to have a GPS tracking system enabled in every vehicle. GPS tracking combined with mobile solutions helps to track the real-life location of the vehicle, calculate distance and fares, geofence the vehicles and immobilize the vehicle at the end of a trip. GPS tracking also helps users to locate nearby vehicles or dock stations, to start and end the ride, to estimate the ride fare and more. Some of the top electric scooter or bike manufacturers will provide an in-built GPS system in their vehicles. However, if the vehicles don't have an in-built GPS system, you need to buy them separately from GPS module providers like Omni
You need to research thoroughly about the challenges you face in a geography where you're planning to implement micro-mobility. Vandalism and theft are the most common and can pose serious challenges to your micro-mobility. You need to be prepared with an actionable plan to overcome or reduce such challenges like implementing security alarms, self-reporting, and implementing smart lock technologies. Here is the list of smart lock recommendations.
Smartlock by Omni

AXA smart bicycle lock

BL 10 smart lock

BO-001 smart lock by Baojun
It's also important to plan the parking locations and docks. Based on the research on your target geography areas or a campus facility, make sure it is easily approachable and visible to many people. Make sure the place you choose has permission and the spot shouldn't cause any disturbance to people or businesses nearby.
To be efficient in the long run, your vehicles, hardware, and technologies should be fully operational and functional with timely servicing and proper maintenance. You have to plan a procedure so that these activities will run smoothly every single time. With proper maintenance, it will improve the brand value and attract more customers if you're into the rental business.
Charging is an important aspect of every electric vehicle. It is important to have charging stations that are approachable and convenient to locate. You need to determine how many charging stations to implement based on the number of vehicles launched. You can also consider using other options to offer customers like charging vehicles at customer's facilities and get ride credits, this helps in scaling the vehicles while limiting the charging stations to some extent.
You can read "How to Start a Scooter Company", which is a good source of information concerning micro-mobility. This guide by Victor Pontis highlights the following:
Segway is the leading manufacturer of e-scooters, there are other companies too. InMotion, Okai, and Electisan are a few more manufacturers of e-scooters.

Geography plays an important role when you choose e-scooters and e-bikes.

You need to carefully study the local regulations governing the micro-mobility segment in your area of operation. We will talk more about it later.

An e-scooter from a manufacturer like Segway includes a GPS module. However, if you buy e-scooters from a smaller manufacturer that doesn't provide that, then you will need to buy GPS modules separately. You can buy them from providers like Jimi Lab or Omni.

You could hire temporary workers for charging your e-scooters or e-bikes. Alternatively, you can offer regular employment for charging these vehicles.

You need to assemble a team for maintenance and repairs.

Insurance is another key to micro-mobility, and we will talk more about this shortly.

Finally, you need a mobile app. It should serve your users as well as your administrative/operations team. We now turn our attention towards this.
Autorent: A mobile app for implementing micro-mobility solutions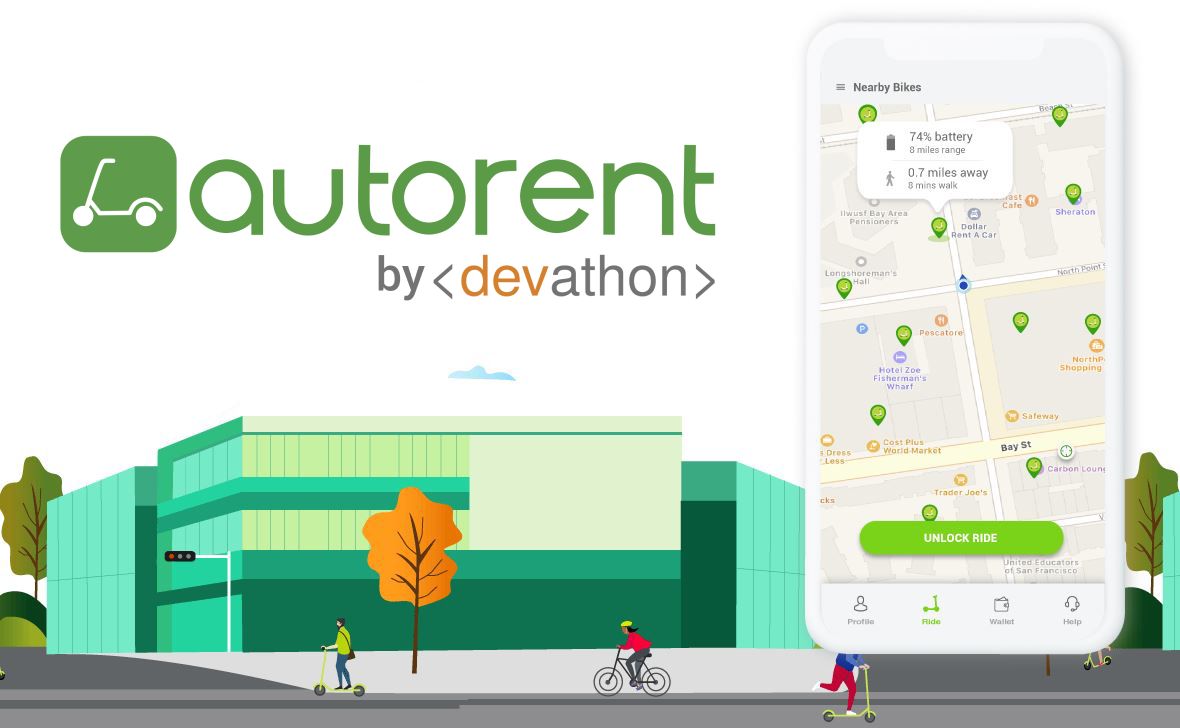 You have certainly seen the importance of a robust mobile app while planning to implement a micro-mobility solution, haven't you? Autorent is exactly the mobile solution you need. Let's explore it in greater details.
Thanks to Autorent, you don't need to spend valuable time to build your micro-mobility mobile app. You can take advantage of its white-label app and go live quickly. Well, you can go live in 5 days! Autorent is a feature-rich mobile app for short-term e-scooter or e-bike rentals, and it's cheap!
You can set up various popular payment methods in your app. Autorent supports credit cards, debit cards, net banking, and popular mobile wallets.
Autorent has inbuilt analytics. You can track the app usage, moreover, you can get other key insights. Both Android and iOS users can use your app since Autorent supports both these platforms. The pricing plan of Autorent includes customer support.
What features can you offer if you use Autorent? Let's explore the apps from both users' and admins' perspective.
Autorent customer app functionalities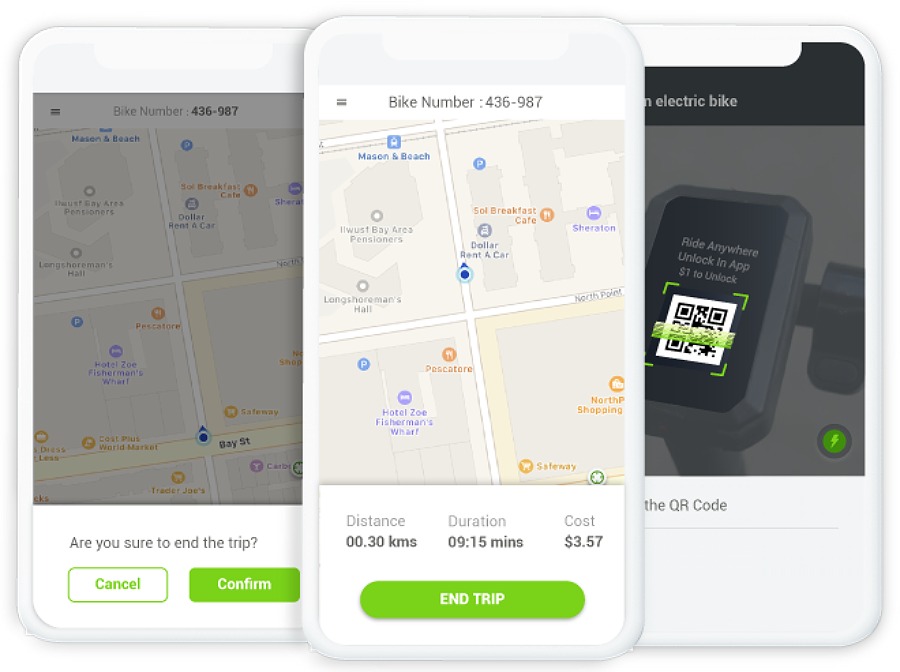 Autorent offers the following functionalities to users:
Listing of e-scooters and e-bikes;

Locating e-scooter or e-bike pick-up and drop locations with Google Maps integration;

An in-built wallet that supports all major payment methods;

Booking of e-scooters/e-bikes;

Cancelling bookings;

QR code scanner for starting and stopping rides;

Recent rides and ride history;

User profile settings
In summary, you can offer all key micro-mobility-related features to users on your campus if you use Autorent.
Autorent admin app functionalities:
With Autorent, you get a comprehensive set of admin features. These features are as follows:
Managing the entire gamut of rental information, e.g., total rentals, availability of e-scooters/e-bikes, active rentals, etc.;

Managing users and their e-scooter/e-bike rentals;

Live-tracking of all rented and stand-by vehicles;

Managing pick-up/drop locations, e.g., adding or deleting them;

Customer details and information section

Secure admin login

Enable and disable vehicles
The admin features include comprehensive reporting, which includes various aspects like rentals, revenues, etc. With this, you have all the management features that you need for introducing micro-mobility on your campus.
Wondering how you can get your content on Autorent? Well, it's a white-label app, therefore, you just need to give us your branding information, content and credentials. You can launch your app quickly!
Note: Autorent is fully customizable. You can contact us at hello@devathon.com and get it customized for cars, bikes, vans, or any other vehicle rental business.
Government regulations: A key aspect for micro-mobility
How do you ensure that you are on the right side of the law when introducing micro-mobility on your campus? This is a key question since micro-mobility is relatively new.
In most countries, governments and regulators are still working on formulating an effective set of regulations. Take the example of the US.
The country has seen the introduction of micro-mobility in several cities, e.g., San Francisco, Atlanta, etc. Initially, these cities saw the docked model of micro-mobility, i.e., people returned e-bikes to designated locking stations. However, several cities saw the introduction of dockless shared e-scooters in 2018.
Regulators hadn't yet developed relevant regulations for dockless e-scooters by then. As a result, the city administrations didn't have a uniform way to govern these new entrants in the micro-mobility space. Some of the city administrations worked with the micro-mobility operators and permitted them. On the other hand, some city administrations imposed penalties while they waited for a comprehensive regulatory framework.
The National Association of City Transportation Officials (NACTO) has worked on developing necessary guidelines to govern this space. If your campus is in the US, read the NACTO "Guidelines for Regulating Shared Micromobility" for insights. If you are elsewhere, check the micro-mobility-related regulations in that country.
Plan for insurance when introducing micro-mobility on your campus
How do you deal with insurance aspects when introducing micro-mobility on your campus? Well, this is a complex area!
Micro-mobility is still new, and traditional insurance options don't work that well. E.g., traditional motor vehicle insurance policies don't cover e-scooters and e-bikes.
Your users may have personal insurance policies, however, that may not help sufficiently. Their health insurance policies may not cover costs arising out accidents while using e-scooters.
You need to carefully plan this aspect. Take appropriate legal counsel about the liability of accidents and formulate your policies carefully. You can't leave your users in the dark about the risks of using micro-mobility services, therefore, explain their liabilities clearly in your terms & conditions. Your riders should know about the limitations that they may have in their insurance policies. They also need to know the liabilities clearly for accidents that are outside of their control.
Financing your micro-mobility offering
Vehicles, charging infrastructure, technology solutions, and more! You have to plan for a lot while offering micro-mobility, don't you? It can be expensive! How do you finance this? We will now take a look at this question.
At the time of writing this, Venture Capital (VC) funds remain the primary source of investment into micro-mobility businesses. Market observers project that investments in this sector will grow from $6.8 billion in 2020 to $106.8 billion by 2030. If you want to know about the key VC investors active in this sector, then read "Investors point to bright future for micromobility".
Conclusion
Micro-mobility has a bright future since it offers affordable transportation for short distances. If your organization has a large campus, then you can offer it to the people on the campus. It makes it easier for them to get from point A to point B, and you reduce the carbon footprint of your organization.
You need to plan several aspects while offering micro-mobility, e.g., vehicle, hardware, software, regulations, financing, and insurance. Autorent can make your venture easier though! You can quickly launch your app using the white-label Autorent mobile app, and you can offer all key features to your users. Autorent also offers all relevant admin features for you. It's an eminently affordable solution, and you get comprehensive customer support.