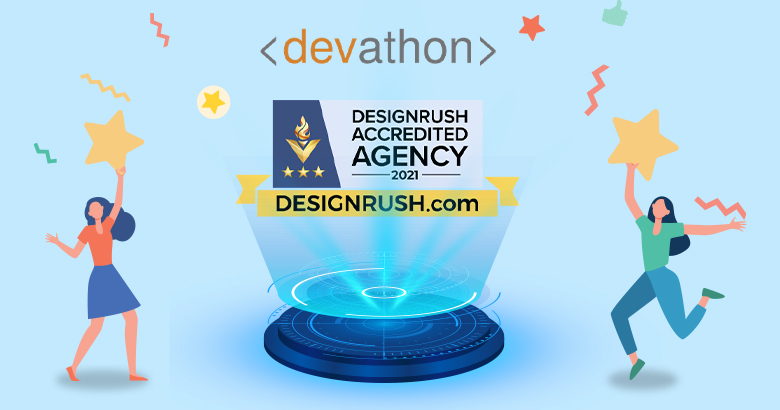 We are thrilled to announce that Devathon has been recognized as one of the best Android App Development Agencies by DesignRush.
DesignRush is one of the leading B2B marketplaces that ranks top agencies under multiple categories like Website design, App development, Digital marketing, and more to help businesses find the best solutions to their problems and grow their business effectively.
After careful evaluation of Devathon's web and mobile development work, performance, and expertise, the online platform has awarded us a spot among the best Android app development agencies out of the hundreds listed on their web portal.
About DesignRush
DesignRush evaluates thousands of agencies and is committed to helping brands find the best solutions for their needs. The platform has a listing that allows users to search partners based on clients, portfolios, reviews, pricing structure, and testimonials. This recognition to Devathon is one of many that distinguishes the agency and claims its excellence as one of the finest in the field of Android app development.
About Devathon
Founded in 2009, Devathon delivers modern and affordable solutions for startups. We can design and develop products for web, mobile and wearable platforms. We cover all aspects of product building such as design, development, and deployment. We work with funded startups, growing businesses, and serious entrepreneurs. We have also worked with Enterprise clients on building modern offerings.