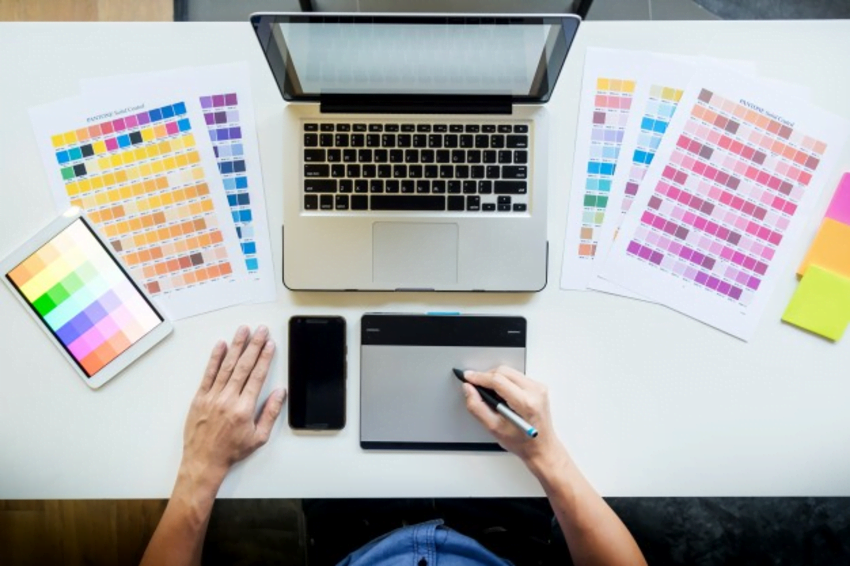 Like all art or graphic design elements, you must know that a logo is also based on creativity, research, skills, interest and inspiration. A logo is considered one of the most important parts of a business as it contributes a lot to branding. An appealing and attractive logo design can represent a business and make it identifiable. To create a unique and distinctive identity for a brand, you have to make sure that you know about certain logo design elements. When designing a new logo for a business, you have to make sure that you keep in mind the components that we have discussed in this article.
Different components in a logo design would help create a distinctive identity!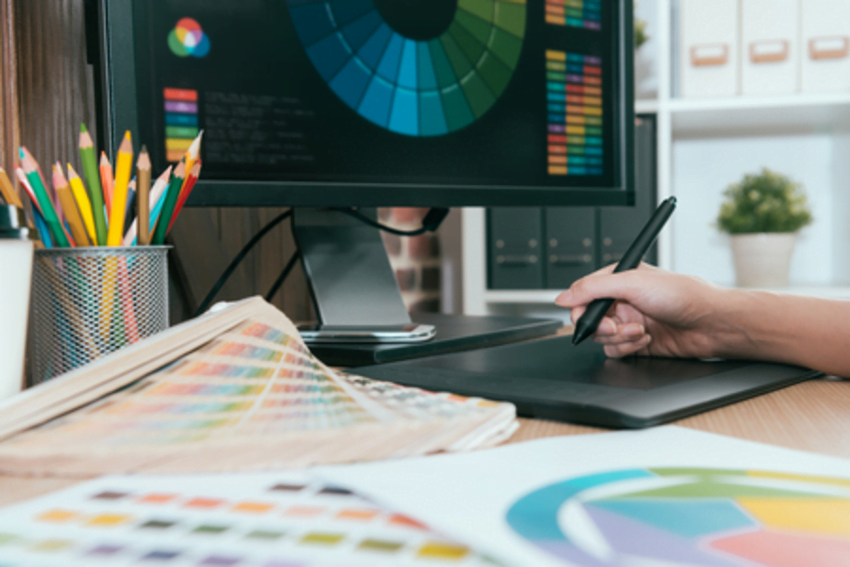 It doesn't matter whether you use professional graphic designing tools like illustrator or digital logo maker tools. You have to take care of these components in the logo. They play an important role in making your logo memorable and delivering brand message/goals.
1. Brand Identity
You have to know about the brand for which you want to create a logo. If you don't know what the brand is about, you cannot know their values, personality, and benefits. You must know whether the brand logo should be sleek, intelligent, chic, energetic, edgy, elegant, or redefined. So you have to make sure that you keep in mind what kind of style you need to use in the logo for the identification of the brand.
2. Creativity
Creativity is another component that gives the logo a distinctive quality. Now creativity depends on the nature of the designer or the logo maker tool being used to get the design. Finding the right balance between the expectation of the target audience, goals of the brand and your creative ideas is very important. You cannot be creative and leave the interest of the audience and expectations of the brand. In the same way, you cannot focus on these individual elements. Hundreds of free logo maker utilities are available online to help you out. You can create your brand logo and design a custom logo with the help of online logo creator tools. These tools help you a lot and you don't need to hire a professional designer for this job. 
3. Typography – Font styles
Typography is a very important component in logo design. It is important that you select the simplest yet attractive font style instead of complicating the font style. If the text is not readable, you will lose the interest of potential buyers. Using silly and unreadable font styles can increase the bounce rate by 60%! The logo design's most commonly used font styles are serif, sans serif, slab serif, and script. You might also find the display or the modern font style in some futuristic companies. If you use the online logo maker tools, you can get an idea of what kind of font works best in different kinds of logos. The logo design's most commonly used font styles are serif, sans serif, slab serif, and script. You might also find the display or the modern font style in some futuristic companies.
Serif font style is usually used by highly professional enterprises, and this is just because this font looks more trustworthy and traditional in logos.
Sans Serif is the font style that is used when you have to add sleekness and a modern look to your logo and your brand. This is a very elegant font type that can give out a friendly and modern feel to the brand.
Script typography is very similar to normal handwriting. If you want to show that your brand is luxurious or is targeting the female gender, then this font style can help you a lot in this regard.
Display fonts are unique and have no comparison at all. Display fonts are famous because of their different shapes, letters, outlines, and other elements. If you want to create an unforgettable logo, then you can try this style.
4. Colours
The colours in the logo represent the personality of the brand and its appeal to the target market. Colours would also help increase people remember the logo design. Now you must understand the psychology of colours before you put them in the logos. Different colours have different meanings, and we have listed some of them below for your understanding:
Red shows love passing, power, energy, and urgency. This is why it is mostly used in brands that are targeting young customers.
Green shows nature, money, freshness, envy. This is one of the major reasons why the majority of grocery stores and farmer markets, and even bands would use free logos.
Blue shows trust, loyalty, water, comfort. You can see that companies offering a huge variety of products and services would use blue. Drinking water and milk selling brands would often use blue in their logo.
Purple shows royalty, wealth, nobility, and luxury. You would see that all top-notch and premium businesses would add purple to their logo.
Orange displays friendship and confidence. A brand that is targeting the common audience would often use orange colour.
Yellow shows attention and optimism. Yellow also stands for affordability which is why it is the colour used by small businesses.
White shows light, purity, and cleanliness.
Black shows formality, evil, and elegance. Modern brands and companies like Samsung are using black in their logo to give out a classy feel.
5. Symbols & Shapes
Symbols and shapes are also important components in logo design. There are hundreds of different ways in which you can represent a logo and its brand identity. You have to choose different ideas to represent the design. Some popular shapes include geometric, which works best for organizations, abstract, best for creative businesses, circles that show community, curves that show femininity, and spirals that show evolution. In the same manner, every shape has its message and personality like:
Round shapes are used in logos which are usually targeting female customers. This shape gives out a very warm feel.
Using straight lines in a logo is not unnatural, and you must know that these kinds of logos stand for strength and efficiency.
Edges shapes would give mellow vibes and are usually used by brands targeting the male gender.
6. Flexibility & Scalability
The logo that you design by using professional tools or the automatic and free logo maker tools should be versatile and scalable so that they can be used on all kinds of places, including websites, banners, boards, cups, shirts, cards, stickers and on all other places included in branding and promotion. Also, know that the quality of the logo should be very high so that it can be viewed on all kinds of devices without worrying about damaging the view.
Today more than 60% of the total traffic coming on the internet is generated from mobile phone users. This means that if you are designing a logo for an online brand, then you have to make sure that it is flexible enough and can be adjusted to the small mobile screen. An in the scalable logo is only going to show unprofessionalism on your part, so you should always focus on this point.
7. Logotype – Design Style
If you are designing a logo using professional software or are using the modern online logo maker tools, you have to make sure that you first understand that logos exist in different types. The logo design type is a very important component in creating a distinctive identity. Today you would see logos based on the only text like the one by ADIDAS, or you can see logos that only use symbols like the one designed by Nike or Apple Inc. And in some cases, you might also see a combination of both text and graphics in the logo like Pizza Hut, Burger King, and other leading brands.
There are many different subtypes of logos that you have to go through in order to finalize what your brand needs. The online logo maker tools can easily get you all kinds of design templates which you can go through if you are unclear about making a decision. You just have to provide them with your business name and tell them about the category or your brand, and you can get hundreds of different design ideas. So stop thinking and start designing appealing logos for your brand!
Components Of A Logo: End Words
Today, you can create logos with the best online logo maker utilities for free and without any effort. Still, at the same time, you must know that if you want to see your logo get accepted and beat the competition, then you have to take care of the components that we have discussed in this post. If you focus on these elements and components, you can easily create a distinctive identity for a brand!