How to Choose the Right Fleet Management Software for Your Company
When people mention fleet, trucks, rigs, delivery vans, and trailers always come to mind. But that doesn't mean your trusty scooters and electric bikes can't form a fleet. If your business relies on said vehicles and you have quite a few of them, then you should consider getting a fleet management software.
Keeping them roadworthy and in tiptop condition should be a priority. Mismanagement of your fleet can lead to frequent breakdowns, repairs, inefficient fuel consumption, and accidents. Not only do these cost your business significant amounts of money, but they also impede the success and growth of your business and damage the reputation of your company.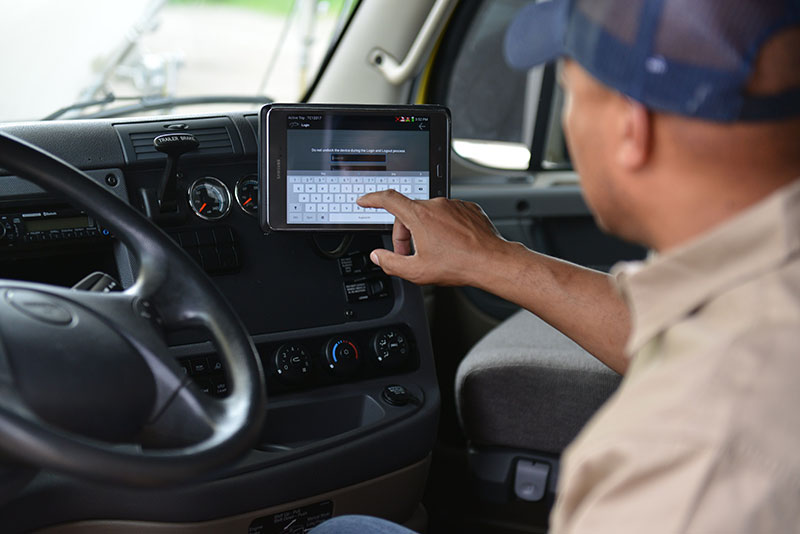 That said, you can't rely on paper-based maintenance reports, service requests, and spreadsheets to keep your fleet running on all cylinders. These dated practices are prone to errors, manipulation, damage, theft, and loss.
With the right fleet management system, your company has a reliable platform to help manage all aspects of running a fleet, including acquisition maintenance, compliance, and disposal. But with so many choices out there, how would you know which fleet management solution is the perfect fit for your company? Here are some expert tips from the pros.
Choose According to Size
Generally, a small fleet consists of 50 vehicles or less. Companies that operate large fleets, such as PepsiCo and Walmart, have an assortment of trailers, trucks, tractors, pickups, and cargo vans that number by the tens of thousands. But in the United States, the majority of fleet operators have 200 vehicles or less.
The size of your fleet is a significant factor when looking for a fleet management software solution. It determines the fleet management software pricing as well as the set of features you will need or want.
If you are managing a fleet of 150 scooters and electric bikes, there is no point purchasing a software designed for a thousand vehicles or more. Why settle for an expensive corporate-level fleet management system when you can opt for a comprehensive platform that has everything you need for a price that you can afford?
Must-Have Safety Features
According to the Insurance Institute for Highway Safety (IIHS), the number of fatalities due to motorcycle accidents amounted to 4,985 in 2018. That figure represents 14% of total deaths due to fatal vehicle accidents, despite motorcycles contributing to just 3% of the total number of registered vehicles in the United States.
This statistical data is indicative of how more exposed motorcycle drivers and passengers are to the dangers of the road as opposed to those driving/riding in four-wheeled vehicles.
Aside from the standard features of a fleet management system, you will want your software to carry safety capabilities such as real-time alerts for critical events (speeding, harsh braking, sudden change in direction), geo-fencing, and facial recognition.
Facial recognition is one of the advanced features that is gaining the attention of fleet operators. Said technology is being considered to create smarter fleet management systems, boosting driver management capabilities and further enhancing security.
If you're running a motorcycle/scooter rental company, it is prudent that you not only keep your assets in roadworthy shape but ensure the safety of its drivers and passengers.
Integration-Ready
Your fleet management solution must be able to integrate with the rest of your business systems such as your ERP, task management, warehouse management, HRMS, and CRM if you are going to fully unlock and maximize the value of your business data.
Being able to connect with different systems is a key element in achieving operational efficiency.
For example, integrating your fleet management solution with a CRM platform will enable your workers to access customer information, previous transactions, and communication. This will help your employees nurture relationships with existing customers and find effective ways to attract new ones. Integration with an ERP software will help you optimize the utilization of your scooters and e-bikes, schedule repairs/maintenance, and manage operational expenses.
When you look for a software vendor/developer, ask if their solutions come with pre-built integrations for a provider with a number of pre-built integrations. In addition, search for a fleet management platform that has an Open API feature. An open API allows you to create integrations when none exists.
This is a good move even when there is no immediate need for integration. Such capability will be quite useful when the need to integrate arises, allowing you to capitalize on opportunities instead of missing out.
Reliable Vendor Communication and Support
Your vendor is your business partner. Thus, it is very important that a clear line of communication exists between both parties. Before choosing a fleet management software vendor, you need to establish the kind of support they offer, the channels through which they deliver their support, and availability.
A number of software vendors provide a dedicated account manager to accelerate communication and provide immediate support regardless of the time. Remember that your business doesn't adhere to standard business hours and neither should your provider's customer support personnel.
Choose the Appropriate Vendor
Most fleet management systems in the market are geared towards trucks, rigs, trailers, and other more conventional commercial vehicles and equipment. A scooter/motorcycle rental business is a unique niche that caters to particular customers. Autorent is a customizable vehicle rental tool that offers a solution for businesses whether they're operating scooters, bikes, and cars.
Ultimately, with proper research, due diligence, and expert comparison of different products, you can be confident in making that bold, data-driven decision. There are a wide variety of tools to choose from. This FinancesOnline list of fleet management companies is a good place to start.