GoodFirms Recognizes Devathon Among the Leading Web Development Companies in UK
GoodFirms evaluated the captivating website development services of Devathon and found that the company deserves a winning position among the top web development companies in the UK.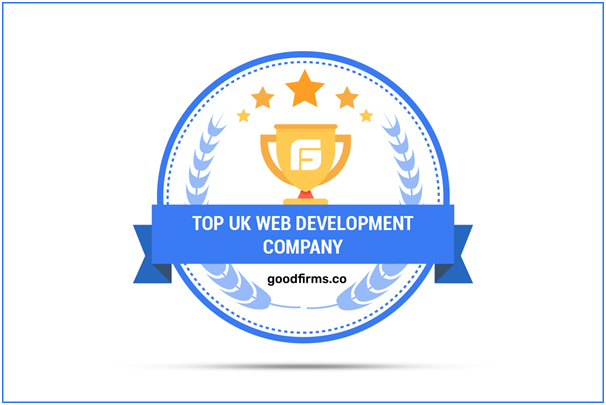 About Devathon
Devathon founded its ground in 2009, and since then the agency is growing with immense success. The team of Devathon is well experienced, and they use their vast skills to deliver great products. Devathon designs, develops and scales products for web and mobile. Devathon works with funded startups, growing businesses, and serious entrepreneurs. Moreover, the team has experience in delivering a wide range of projects to well-settled enterprises.
Devathon offers web app development, MVP development, Progressive web app development (pwas) native mobile app development services for Android & iOS. The agency has served multiple clients belonging to industries like education, healthcare, consumer products, and IT. Devathon has immense experience of delivering software for well-known companies supported by the world's leading investors like Betaworks, Greylock, Andreessen Horowitz, Accel, KPCB, Lightspeed and many more.
The policy of offering high-quality solutions brings a competitive advantage to Devathon, and it is one of the prime reasons behind the agency's fast-paced growth. Further, offering high-quality, feature-rich services as well as following modern engagement styles helps the agency to mold an unmatched experience for its clients.
GoodFirms Evaluation Criteria
GoodFirms is a platform that incorporates thorough research to shortlist and presents a catalog of top IT companies. It requires a dynamic evaluation procedure involving three research parameters – Quality, Reliability, and Ability. With this research, the service seekers get a fair idea about the service provider, and thus, they can easily hire the best amongst them.
Similarly, GoodFirms evaluated the services of Devathon and found that the agency delivers highly commendable IT services to its clients.
Devathon's Performance Evaluation by GoodFirms
1. Web Development Services
Devathon has a veteran team of developers who possess strong coding skills. They are masters in developing vivid websites with laudable features for multiple industries. The experience of using lucid technological stacks for developing unparalleled websites separates Devathon from other web development agencies.
Recently a Client Shared Experience of Working with Devathon at GoodFirms
"Great experience working with Devathon on e-commerce site development using Ruby on Rails, SQL & NoSQL, Scala Play and JS Frameworks. Bookish was able to go live in a short amount of time and iterate quickly."
– Mike W Brodesky Director of Product Management at Audible, Inc.
Performance ScoreCard of Devathon at GoodFirms:

Such compelling performance in providing exclusive web development services positions Devathon among the top UK web development companies at GoodFirms.
2. MVP Development
Apart from developing credible web apps, Devathon is good at ruthless prioritization and hence at building scalable, robust Minimum Viable Products or MVPs. Devathon understands the importance of time and money to every start-up, and thus, they help to strategize MVPs with the minimum set of features sufficient enough to engage the first users and get useful feedback.
3. Mobile App Development in India
Devathon offers excellent mobile app development services which get millions of downloads on the Play Store and App Store. The company has an immense list of clients belonging from start-ups, mid-size businesses, as well as well-established enterprises.
Their experience in developing iOS and Android apps for various products and services is immense. Consequently, the developers are not only experts in developing new ideas into scalable mobile apps but they are also effective in resolving multiple queries raised by clients.
The creditable mobile app service offerings of Devathon caught GoodFirms' attention. Thus, the researchers believe that the team will soon be excel among the highly skilled Indian app developers at GoodFirms.
There are many success stories among the startups wherein Devathon has worked as a technology partner. For example
Devathon raised Dote Shopping from scratch. The team put in all the dedication to take it from 0 to 25k DAUs before it went on to win the prestigious 'Planet of the Apps' recognition & raised $7.2 million from Lightspeed Venture Partners.
Ideel is another project on which Devathon has worked as a technology partner. With millions of users, Ideel was USA's top company in the space of flash sales of designer brands.
The team at Devathon successfully built the complete web layer for Bookish.com, which was a joint venture between Penguin, Hachette, Simon & Schuster.
About GoodFirms:
Washington, D.C. based GoodFirms is a maverick B2B research and reviews firm that aligns its efforts in finding the top web development companies and app development agencies delivering unparalleled services to its clients. GoodFirms' extensive research process ranks the companies, boosts their online reputation and helps service seekers pick the right technology partner that meets their business needs.
About Author:
Anna Stark is presently working as a Content Writer with GoodFirms – Washington D.C. based B2B Research Company, which bridges the gap between service seekers and service providers. Anna's current role lingers her to shape every company's performance and key attributes into words. She firmly believes in the magic of words and equips new strategies that work, always in with ideas, something new to carve, and something original to decorate the firm's identity.