An Interview with Entrepreneur Kishan Ananthram
Kishan Ananthram is a CEO of IonIdea & the Founder of GuardOn. In the following interview, Kishan Ananthram talks about his firm IonIdea & GuardOn, his entrepreneurial journey, struggles and the lessons learned along the journey.
Are you an entrepreneur looking for your MVP built? Get in touch with us at hello@devathon.com
Devathon has built software for companies backed by the world's leading investors like Betaworks, Greylock, Andreessen Horowitz, Accel, KPCB, Lightspeed and many more.
When did you first discover your entrepreneurial spirit and How is your entrepreneurial career developing so far?
When I was 16 years old, in high school and wanted to start a Cab company by investing the money I had won in a Marketing contest. Kurlon, a mattress company ran a contest for a slogan and I came up with "Sound Investment for a Sound Sleep" as the slogan. With that money, I wanted to start a cab company. Never did that, instead pursued a career in computer engineering, thanks to my parents! Thereafter, after my engineering education, a couple of years after working for a large corporation, I started my software engineering and consulting business.
Tell us something about IonIdea. What services does IonIdea provide?
For technology-driven businesses, IonIdea is a high quality, highly responsive and cost-effective option for developing and deploying innovative software products and business software solutions.
We architect, design, build and support business critical software solutions for companies in the Tech, Telecom and Financial Services sectors.
What has been the biggest success factor?
The Trust that we have worked so hard to build with our customers has been our biggest critical success factor.
Trust 360 is central to IonIdea's Vision of building one of the most trusted companies in the world.
Trust 360 emphasizes Excellence and Trust as the foundation for building long-lasting successful relationships with all of our stakeholders – our employees, our customers, our partners, and our vendors. It is based on making promises and delivering on those promises.
As a result of this, we have enjoyed the business relationship with the same customers for over 20 years, through the ups and downs of economic cycles, and through management changes within our customer base over these years.
Tell us about your latest endeavor, GuardOn. How did you get the idea for this project?
When Brindala Mallappa, the President and COO of IonIdea, heard about the heinous crime committed on a young girl, later to be known as Nirbhaya, she was totally moved. She was very angry that something so terrible could happen in our society.
As a woman herself, a mother of a young teenage girl, a sister, a daughter, an executive who has employed hundreds of women in her business, and as a very concerned citizen, Brindala resolved to develop a technology solution and an emergency response ecosystem that would together prevent crimes against women, children and the elderly.
The solution, she decided, should do a lot more than sending out alerts when somebody is in danger. While it should collaborate with and alert police and other first responders, it should also work effectively in areas where first responders are not nearby to come to the rescue of the victim in a timely manner. No matter where a person is they should be able to get help quickly.
Moreover, the solution should be universal, work seamlessly across all cities and rural areas in the country, and while traveling in other countries too. It should work in several local languages to enable non-English speaking users to benefit from the safety and security provided by it.
Last but not the least, Brindala decided it should be extremely affordable, available for free to the poor, and at extremely low costs to everybody else.
With this vision, she set out to explore technologies for the product, and organizational collaborations which would be the basis of the emergency response ecosystem. Today, that vision has taken the shape of GuardOn.
What sets GuardOn apart from its competition?
GuardOn is a personal Security and Wellbeing solution for women, children, elderly, shopkeepers, bankers etc. It gets help to you quickly if your personal safety is threatened by anybody for any reason. It is available on iPhone, Android Phone, Apple Watch, Android Watch and on custom GuardOn Wearable. Download GuardOn from http://oneline.to/GuardOn
The biggest differentiating factors are:
GuardOn gets help to you quickly to help you when you are in safety or medical distress. It is not just an app for sending alerts.
Works everywhere, globally… one solution, one app can protect you anywhere, anytime
GuardOn works with or without a hardware wearable device.
GuardOn can be used for free
For more information on GuardOn please visit www.GuardOn.com
How does GuardOn work?
Whenever you need help fast, GuardOn is there for you. Through multiple communication channels, it quickly and reliably alerts nearby friends, family, members of the community and authorities to help you.
In addition to seeking help from your trusted contacts and the first responders, GuardOn crowdsources help from GuardOn Angels who are volunteers on the GuardOn platform.
In many cases, when minutes matter, be it a medical emergency like heart-attack, or a safety emergency like assault or molestation, the response from GuardOn Angels can mean the difference between life and death to you.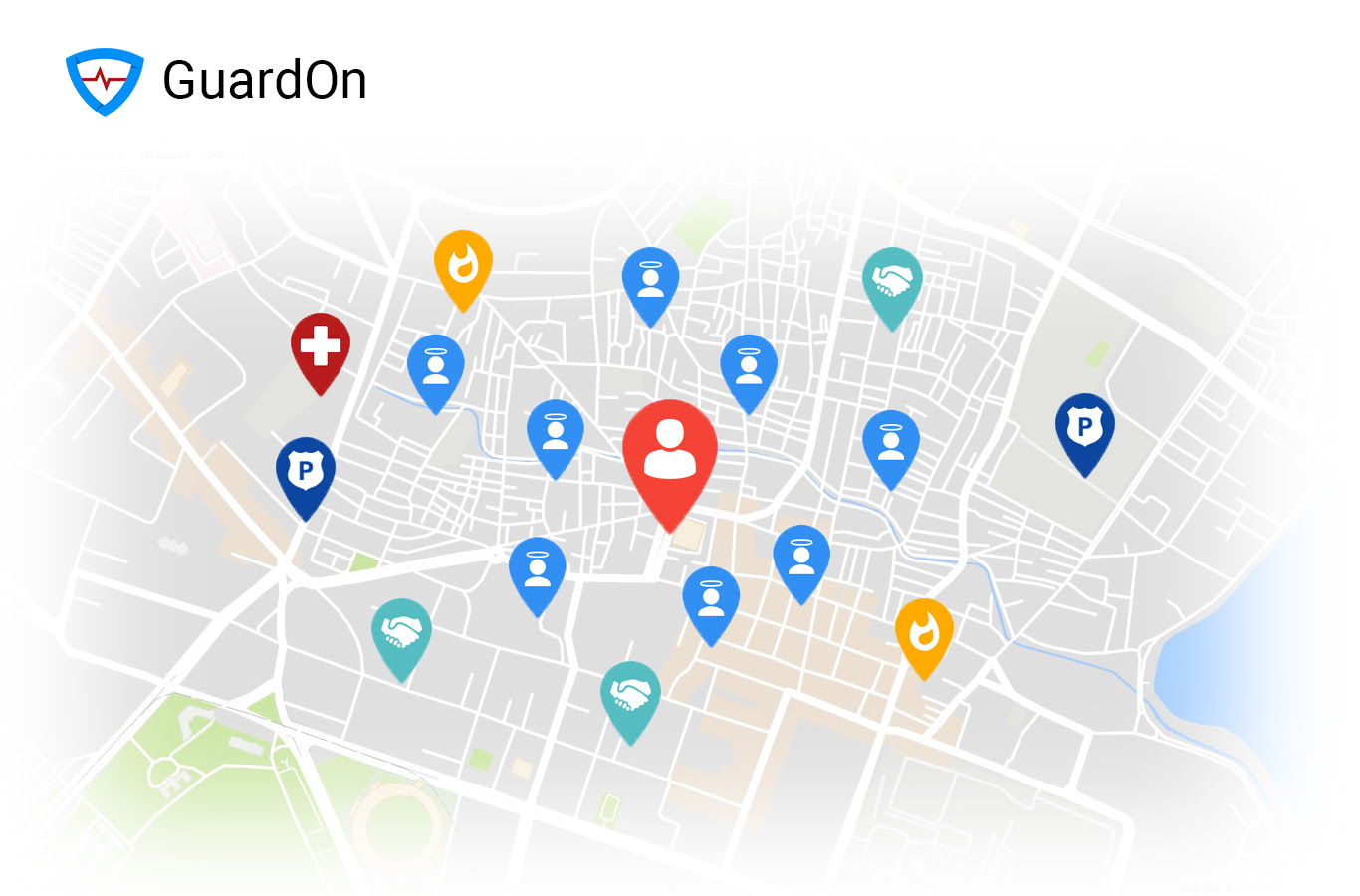 What opportunities are there for those interested in making the world safer for all of us, to collaborate with GuardOn?
We are inviting individuals, businesses, NGOs and governments to collaborate with us to make the world a safer place for our women, children and the elderly… and frankly for all of us. #NoMore violence.
We ask individuals and NGOs to create awareness that there is this solution to stop criminals who assault and rape… and ask them to volunteer as responders to protect their neighbors and neighborhoods. In India, we are promoting the concept of #SurakshithBharat
Businesses can collaborate with us as Distributors/Resellers of the GuardOn Wearable devices… we are also seeking businesses in other countries to partner with to set up JVs.
In your opinion, what are the hurdles that keep people away from starting an entrepreneurial career? What advice would you give to the new entrepreneurs?
Being an entrepreneur is a mindset that one has to develop. It includes a deep desire to solve real problems in the society, address gaps and inefficiencies, and to improve the lives of customers and of the larger population. it requires vision, passion, persistence, tenacity, people skills, and a strong belief in oneself, in addition to an ability to take risks, and a willingness to personally do with less today in order to achieve a much better tomorrow.
Any or all of these could become hurdles or be an entrepreneur's greatest strengths. It is just a matter of how one sees is. It is all about perspective.
Are you an entrepreneur looking for your MVP built? Get in touch with us at hello@devathon.com
Devathon has built software for companies backed by the world's leading investors like Betaworks, Greylock, Andreessen Horowitz, Accel, KPCB, Lightspeed and many more.